Social Programme:
December 17th – all participants and their guests will be offered a welcome cocktail with musical entertainment given by the vocal Ensemble Tempus Floridum : a cappella vocal ensemble formed in 1998 by the Maestro and current artistic director Joan Yakkey, the Ensemble is composed of female voices and a countertenor. Specializing in early music, the Ensemble sang throughout Europe, participating in numerous festivals and exhibitions, with a repertoire ranging from Renaissance madrigals to American spirituals, and popular tradition.
The Programme includes both Renaissance and popular Florentine melodies.
December 18th –  guided visit of the Archaeological Museum, Piazza della Santissima Annunziata 9B, followed by a dinner at Verone's veranda, Piazza della Santissima Annunziata, 13.
Both events are included in the registration fees.
The National Archeological Museum, Piazza della Santissima Annunziata 9B, is one of the oldest in Italy, with Etruscan, Egyptian, Greco-Roman and numismatic collections.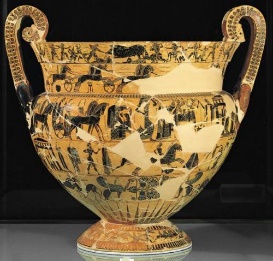 It is located in Palazzo della Crocetta which dates back to 1620, when Cosimo II, renovating and enlarging some of the Medici's buildings, made it the residence of his sister Princess Maria Maddalena de 'Medici, suffering from severe physical disabilities.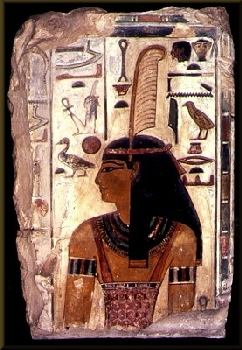 The museum collects the best of the excavations of all of Tuscany, but also finds from Lazio and Umbria, with very important Etruscan and Roman finds and collections from other countries, such as an important Egyptian section (the Italian largest one after Torino) and one of Greek vases, many of which were found in Etruscan tombs, bearing witness to the numerous trade exchanges in the Mediterranean.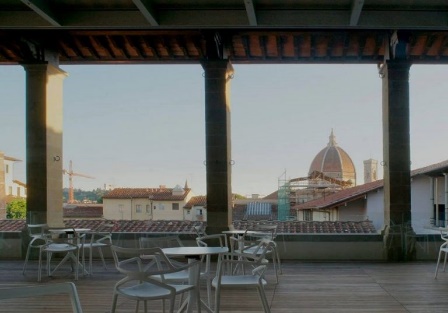 The Caffè del Verone, Piazza della Santissima Annunziata, 13, is located in the large loggia overlooking the city, the Verone, that is the ancient drying rack of the Istituto degli Innocenti where, from the end of the fifteenth century, linen was laid out to dry.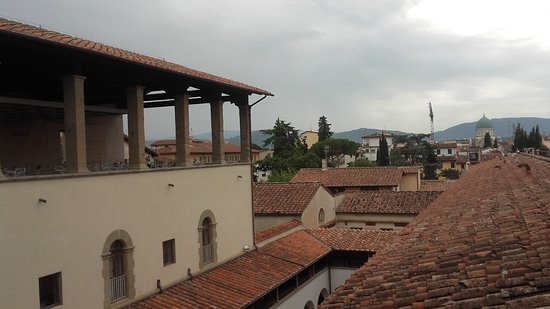 In the nineteenth century the loggia was used as a large living room for nurses, suckling and weaned babies.